Other meetings
"TAIEX Workshop on Feed Safety"
TAIEX Workshop on Feed Safety, AGR 32323 organized in cooperation with Serbian Chamber of Commerce & FEFAC was held in Novi Sad on February 20th, 2009. Research Centre Feed-to Food supported this event as the host organizer and through presentation "Update on adoption/implementation of the EU feed legislation at national level" by dr Jovanka Levic, Feed-to Food coordinator.
The aim of the meeting was to inform the participants on the HACCP-based Quality Assurance systems and different feed technology issues. Beside local organizer, experts from EU presented their experiences from EU Member States about practical approach to feed legislative, quality assurance systems and management in feed industry. Dr Alexander Feil from IFF-Institute, Feed-to Food project beneficiaries was engaged as the expert in FEFAC team, but after that meeting he visit FINS. All employees from Research Centre Feed-to Food and Alexandra Kirchner from IFF-Institute, which was at one week secondment's visit in FINS attended this meeting.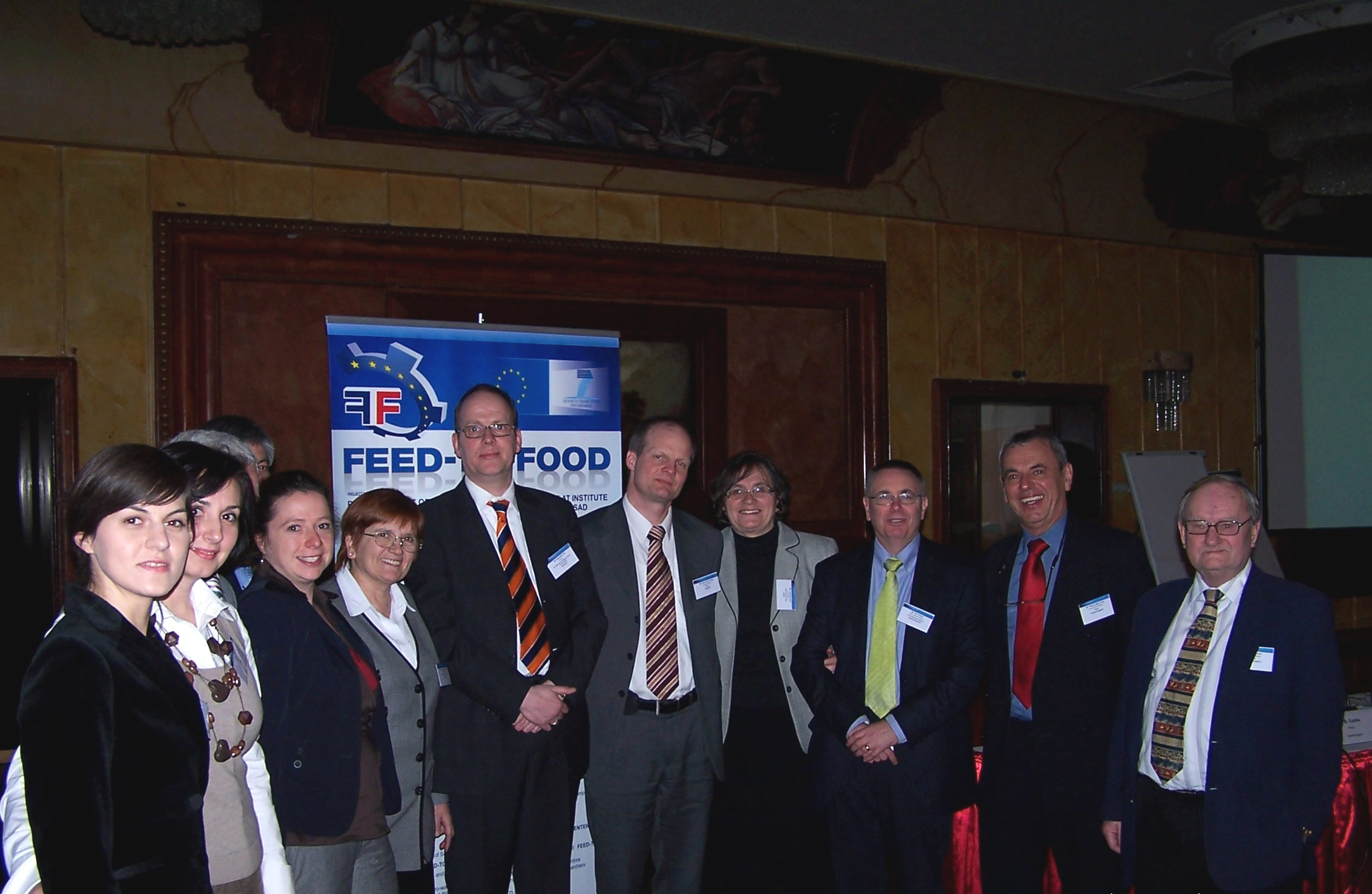 In the frame of this workshop, Feed-to Food project was presented through oral presentation, leaflets and roll-up banner, press conference as well as through different contacts with participants.